METOS and TOP are releasing new products together.
Sushi machines for European Users !
METOS and TOP has been working together for many years and we have been developing sushi machines together. Today, we are happy to announce that the new products for European Users, especially.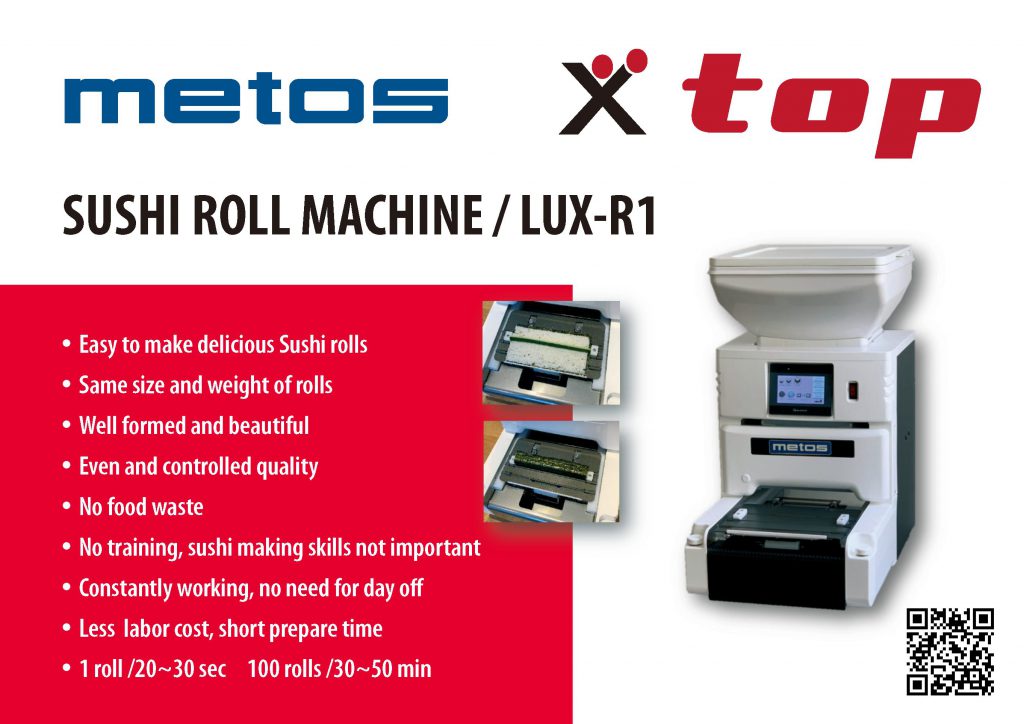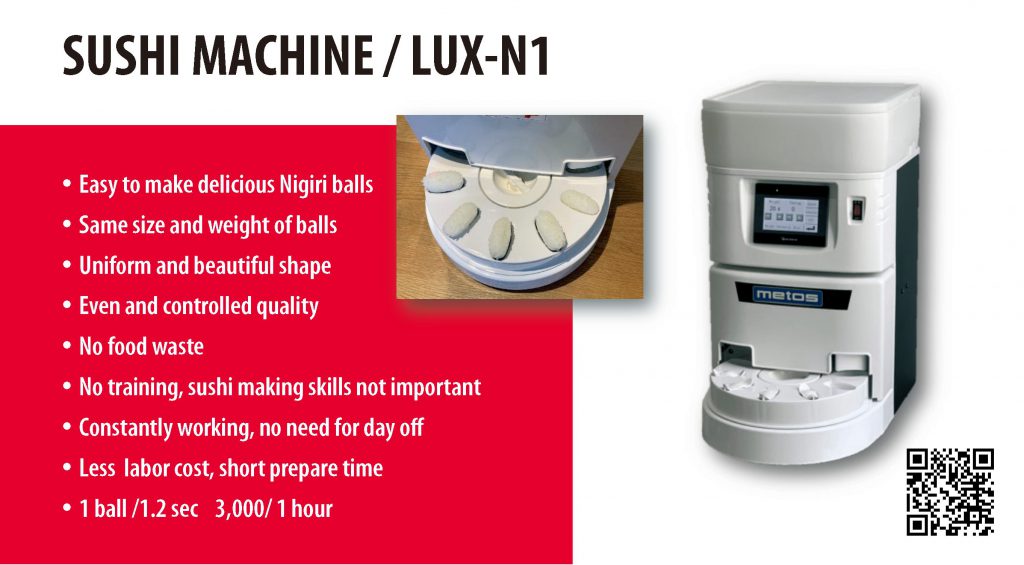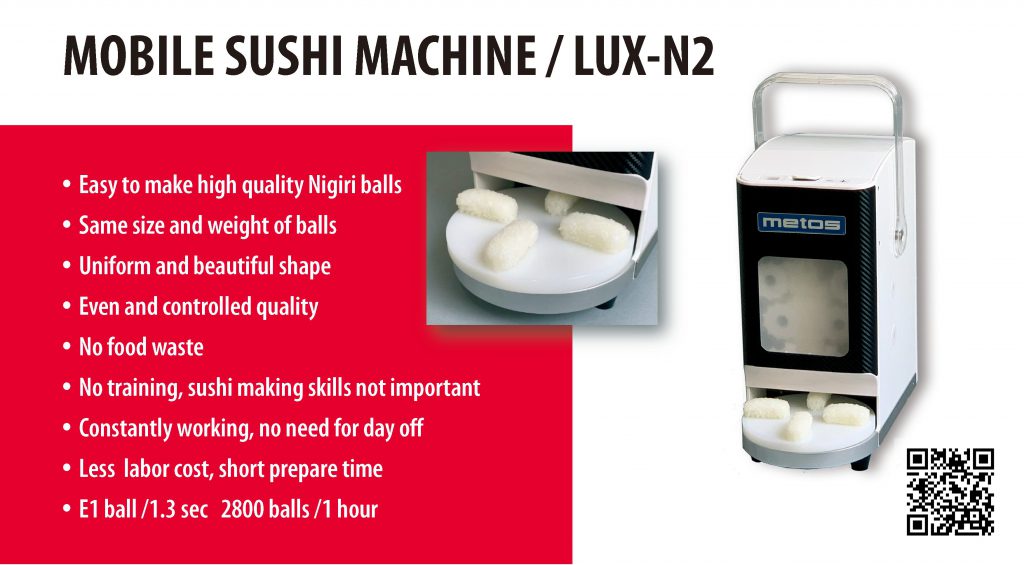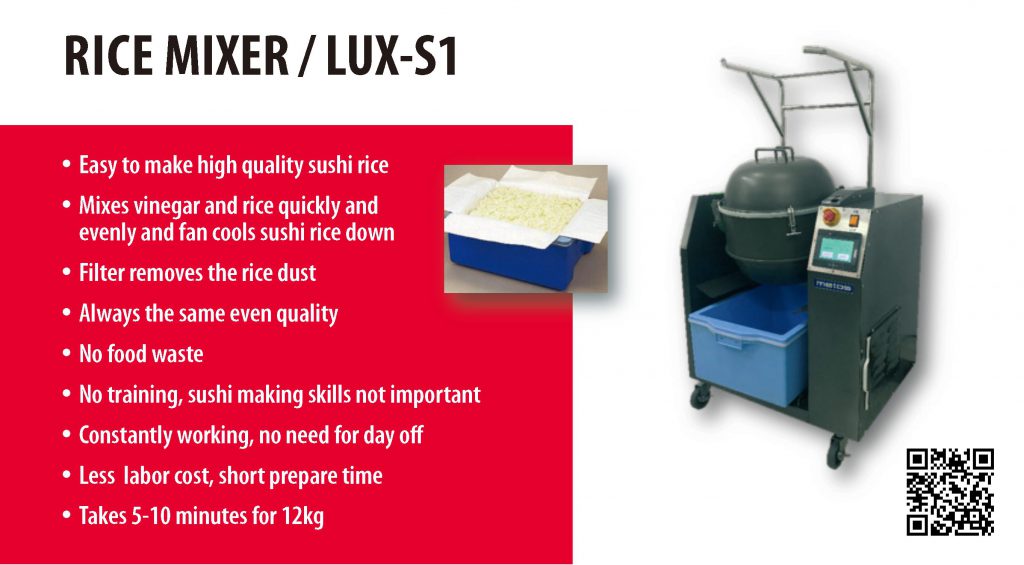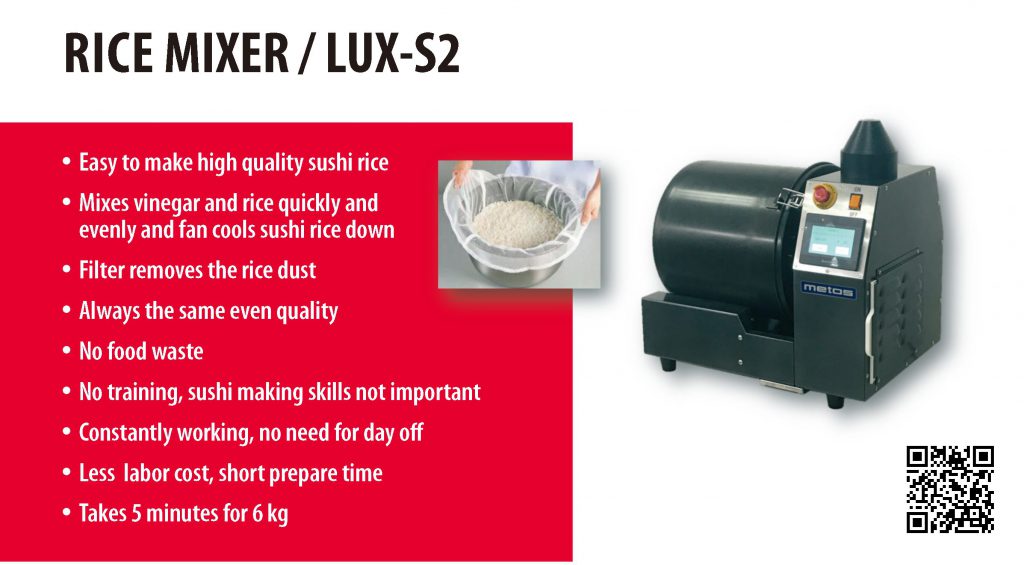 METOS and TOP will be exhibiting new products
at Horeca Expo 2019.
Come and Visit us !!