For someone that want to start sushi business I want to start a sushi business,
I want to start a sushi business, but can I really do it ?
Do you have such anxieties ?

I do not know how to make sushi because I'm new to it.
I do not know how to make sushi because
I can not make delicious sushi
It is difficult to make a lot
I can not make much by hand
I'm afraid I can use a sushi machine
I'm worried I can use the machine.
Can we do maintenance by ourselves?
Real Owner's voice

I used to sushi with a look and feel, but I could not make it deliciously so that we made only small amount as trial.
I let Italian and French chefs do make Japanese food but it took time to prepare so that we gave up.

Restaurant La Lagune Owner
We will support you, we will unlock the full potential of machines for your business succession.
What TOP can do for you
We support not only how to use the machines but also how to make delicious sushi efficiently.
We advice and support how to prepare delicious rice, sushi vinegar, and the ingredients of you wish.
As soon as you set sushi machines, high quality sushi can be made without hiring specialized professional sushi chef.
We will teach you how to do self maintenance so that you can work safely.
The demonstration of the machine is carried out until it is convincing and the anxiety is wiped out.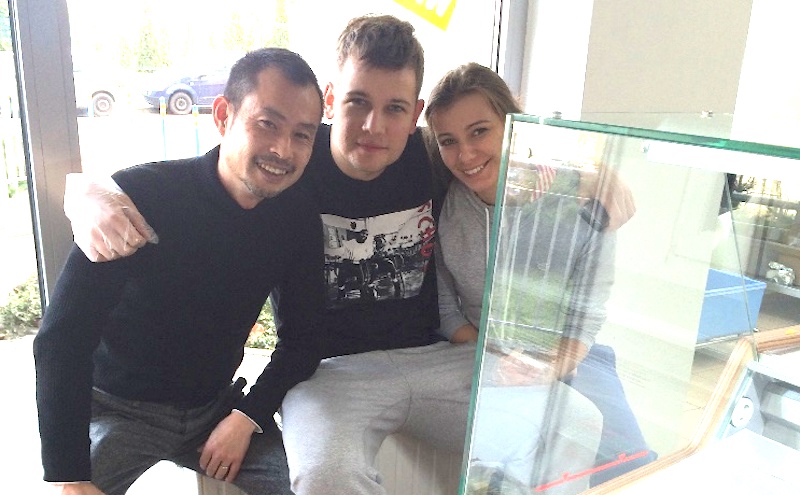 Customer and CEO of TOP