Petite revolting (KAITEN) Sushi Bar
Cozy Kaiten Sushi Bar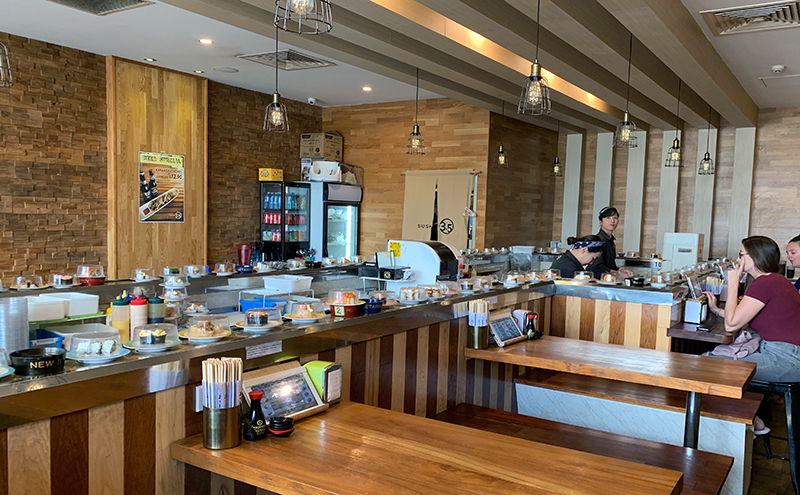 Infomation of restaurant
area

Brisbane

country

Australia

type

revolting sushi ( Kaiten sushi ) Bar  *seats from 100-150
Well organized Kaiten sushi Bar
It is also important that the cozy and friendly sushi restaurant make good use of the small space, install the sushi robot s in a place where it can be seen from the customers and show the process of sushi making freshly, cleanly and beautifully.
Recommendable TOP sushi Machines for Small Kaiten Sushi Bar
Easy Setting and Operation
Easy sushi rice preparation by KP-72, TSM-S1 and Fujimak rice cooker, FRC108NC or FRC162NC.
Variety of rolls can be made by TSM-900RS and set on the plate nicely by TK-2 cutting. The production capacity of Nigiri can be efficiently controlled by TSM-07.
The Nigiri balls and rice sheets for rolls can be set and prepared on the trays and kept in the containers as sushi stocks. The accessories such as trays or containers can support the management of sushi production.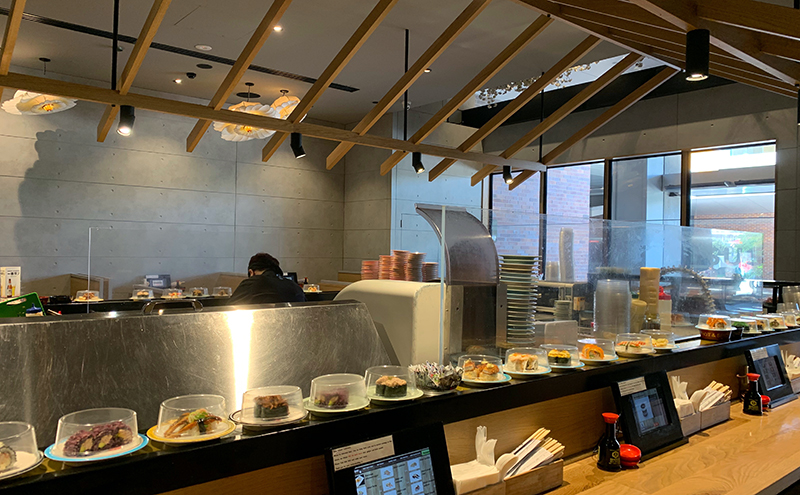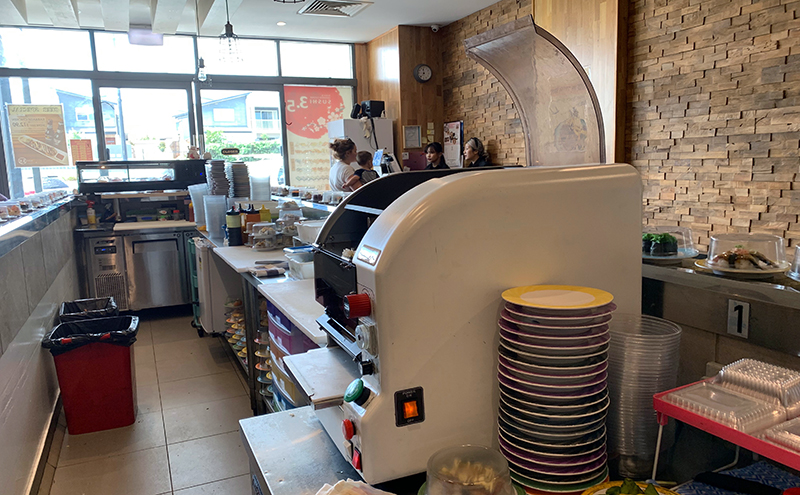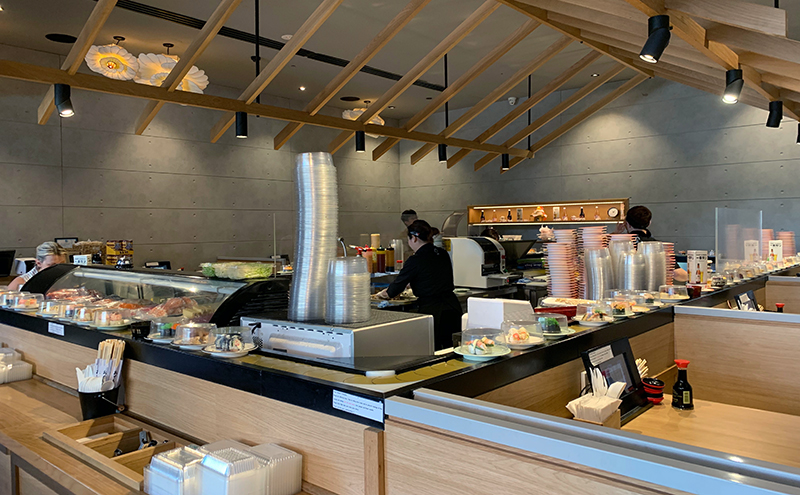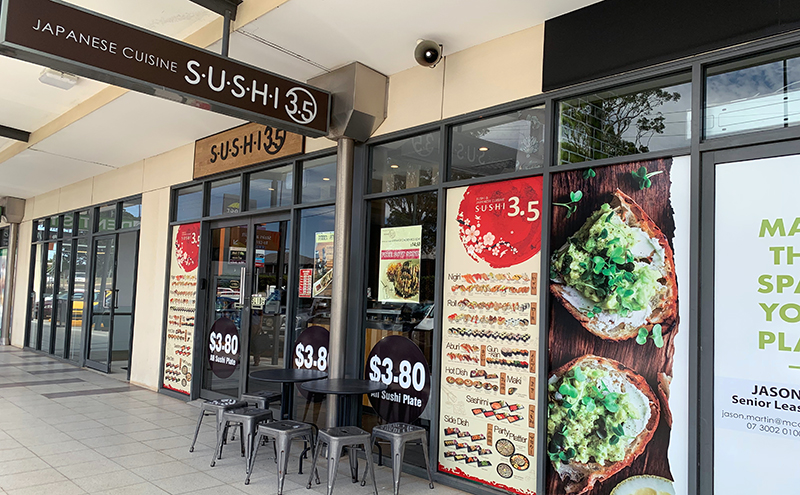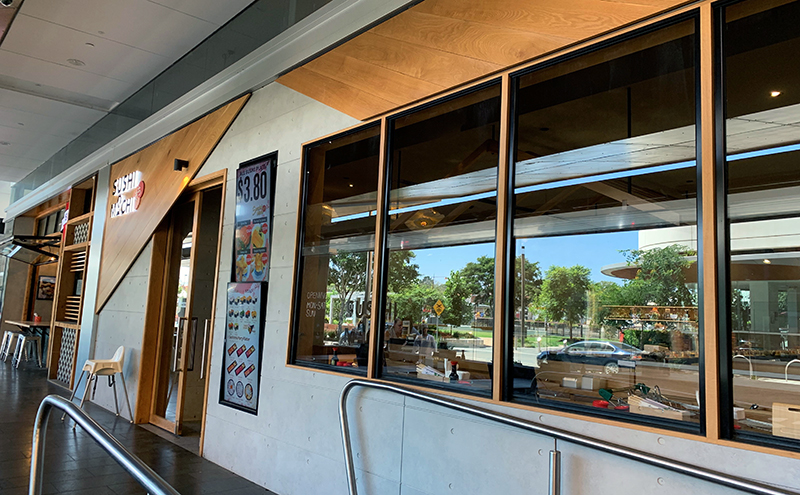 Future possibilities of Revolting ( Kaiten ) Sushi Bar or Restaurant
TOP can also design and build the sushi lanes for your sushi business
TOP,INC has been developing original sushi lanes for restaurants and bars in abroad for years.
We will announce you about sushi lanes shortly on this page.
If you have any questions, please make an inquiry about it.