Supermarkets Sushi Kitchen in Scandinavia and Baltic

SUPERMARKETS in Finland and Estonia
Area
Finland and Estonia
Type of business
Supermarket
Name
CITYMARKETS in Finland, MAXIMA in Estonia
installed sushi machines
KP-90KN
TSM-S1
TSM-900RSR
TSM-07
TK-2
Rice Container and Trays
Why set sushi machines
needed to make variety of many kinds sushi for takeout
needed to make fast but beautifully and deliciously
needed to consider the labour cost cutting and controlling
Why TOP
Easy to purchase and set by METOS, the exclusive distributor of TOP in Scandinavia
Trustworthy and durable machines for daily sushi making
Easy to operate TOP sushi machines
METOS can take care of the setting and training as well as future maintenance
How are you doing now ?
We can provide the delicious sushi easier and faster more beautiful than before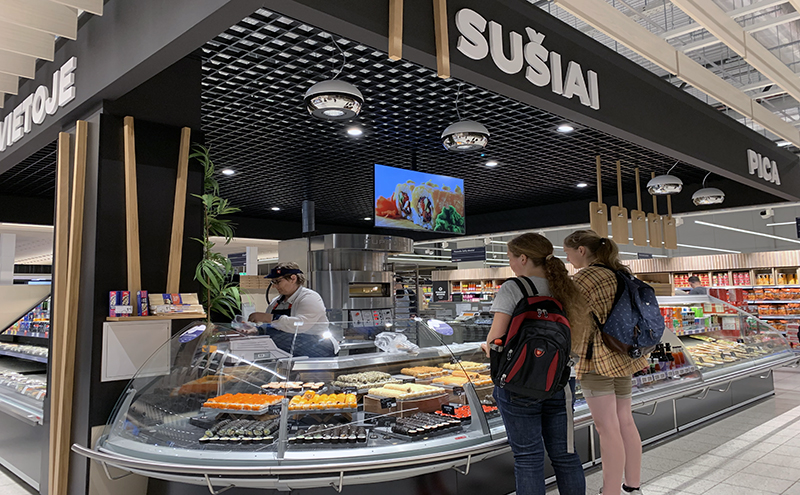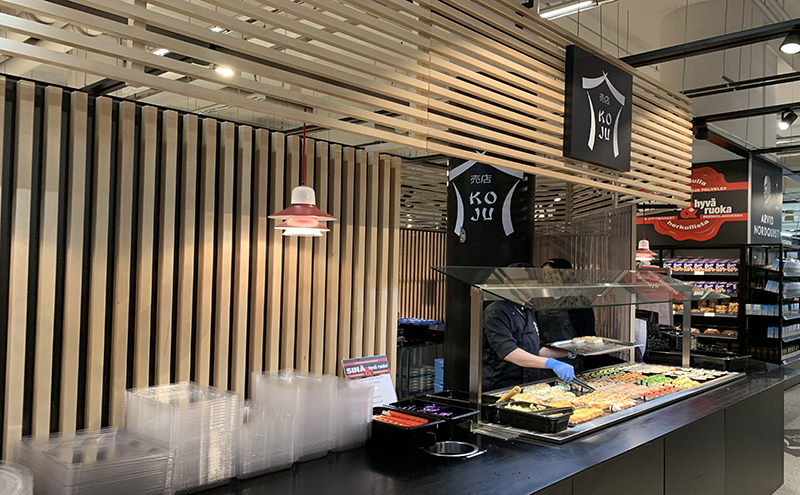 Developing New Menu and Expanding sushi business further
We used to make sushi by hands, however, we always had difficulty to keep the decent good chef to run take our sushi business at shopping malls. We did not know much about sushi rice and fish preparation in order to provide delicious and fresh sushi at our supermarkets.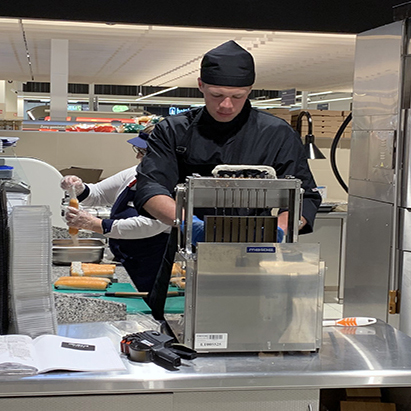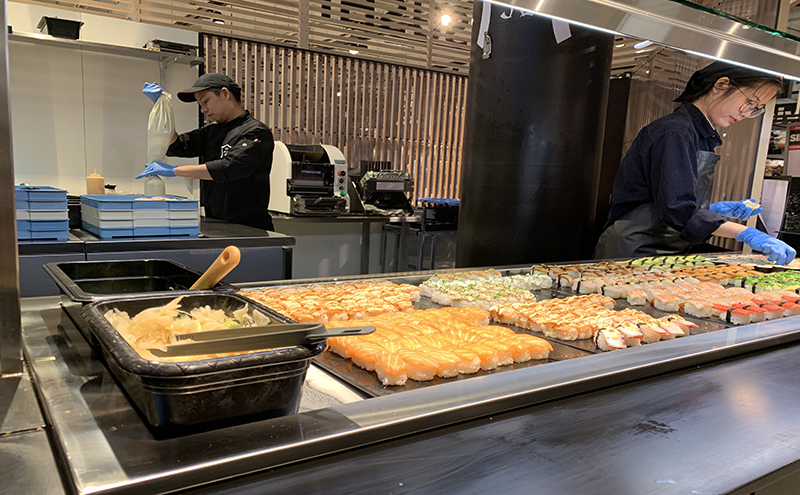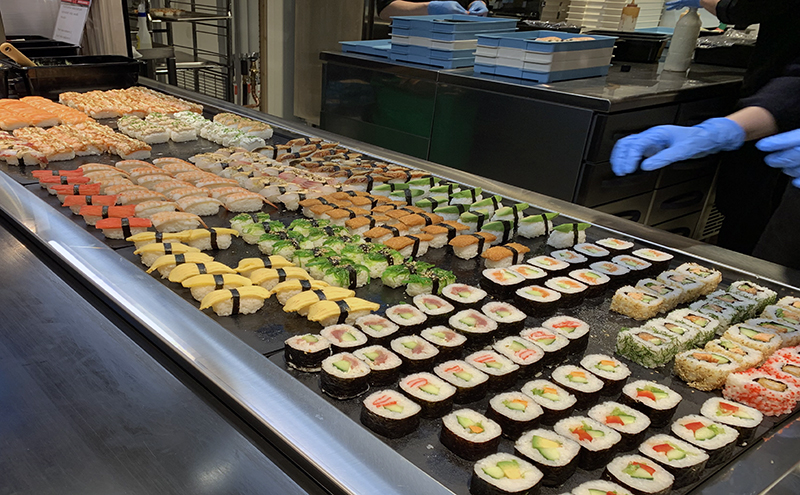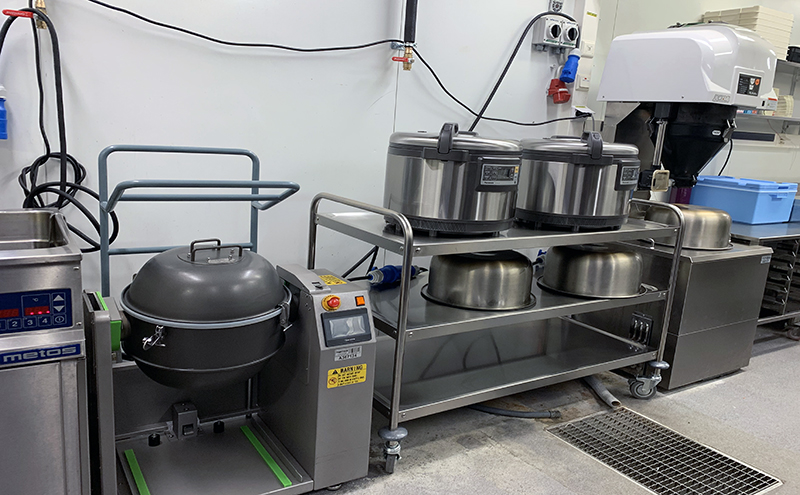 TOP,INC. review
Fresh delicious sushi making in Northern Europe and Baltic
The both Nigiri and Maki sushi are very well freshly made in the special sushi making kitchen designed by Metos, the professional kitchen supplier of Northern Europe and Baltic.