Fresh and delicious sushi in Doha, Qatar ! Maison de Sushi
Maison de Sushi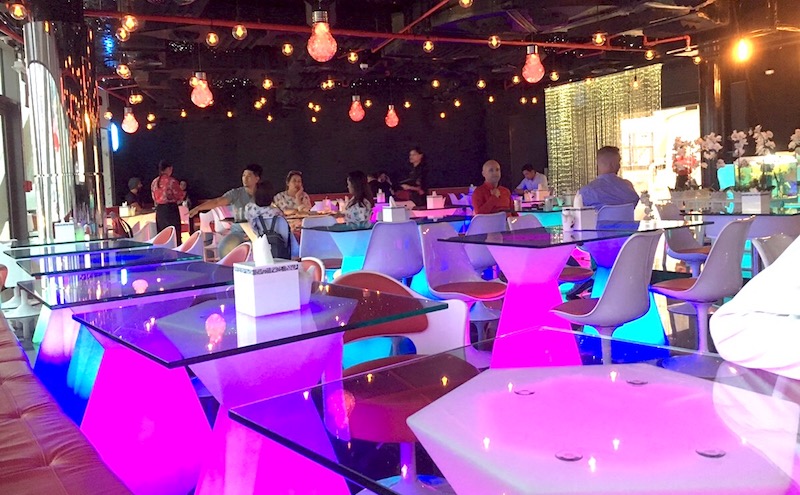 Infomation of Shop
Area

Middle East country

country

Qatar

type

restaurant
purchased and set machines
Nigiri Robot TSM09
Maki Robot TSM900RS
Why I set sushi machines for All-you-can-eat sushi style
Why I set sushi machines All-you-can-eat sushi style, I need to make a lot of sushi in a short time.
Because I plan this business for multi-store development and franchising in the world. In addition, I also wanted to serve Thai and Indian dishes so that if he or she is not a sushi expert chef but a good cook, he can use the machines well and incorporate sushi into the menu easier.
Why I chose TOP
TOP supported not only machine operation or training but also sharing the knowledge, experiences of the know-how for entrepreneurship and provided many ideas of Japanese restaurants and food business, including other kitchen equipment, knives and dishes, interiors, clothing and ingredients.
When I thought about franchising sushi business, I concerned about machines maintenance or repairing. Because of TOP machines design, I realized that I can do the self maintenance with them in distance. In fact, TOP engineering department has been supporting us.
Not only TOP training system in my kitchen with staff but I also wanted to take part in "an eating walk tour in Osaka " and a tour introducing a wide variety of food and beverage businesses in Osaka, the mecha of Japanese foods. ( I enjoyed Tokyo, Osaka and Kyoto ! Next time I will visit the countryside of Japan. )
It was also helpful that TOP prepared all the documents, schedule and shipping for my purchases. All in all with those excellent services, it was brilliant !
voice of owner
dream-project comes true as all-you-can-eat delicious sushi restaurant in Doha !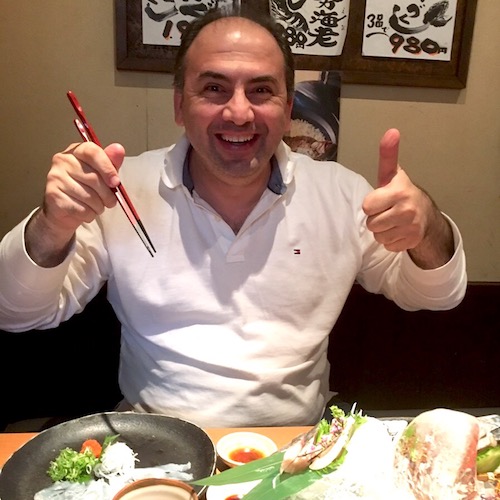 I have been running my 1st all-you-can-eat restaurant since I met TOP and worked together.Now I manage four sushi business such as take-out, restaurant in Doha's largest shopping mall Food Court, Tornado Tower 1st floor, and SPAR.
In order to create restaurants that customers can enjoy, I put my efforts for keeping freshness and good taste in foods and provide all the menus as quickly as possible for my customers.
It is not easy to employ and keep excellent super sushi chef here in Doha, however, I found  TOP that can make my plans come true with their technical and practical supports.
Hearing all my requests and aims, giving me concrete suggestions, reasonable and practical answers for many months, made my mind clearer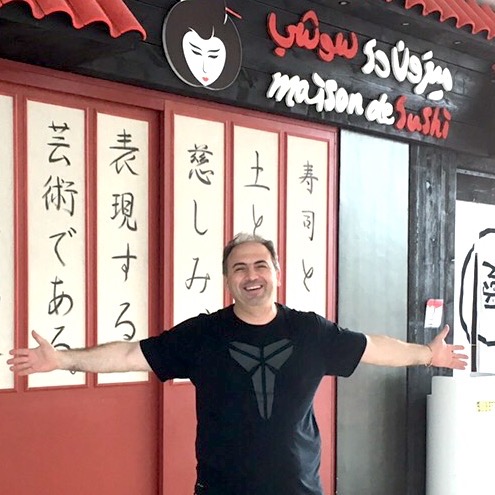 Being honest with you, I did not meet and talk face to face withTOP people. Hearing my request and aims, giving me concrete suggestions, logical ideas and practical advices for many months, I made strong trust and reliable relationship from the distance with TOP.I decided to set and use TOP sushi machines without getting any doubt. There is no big difference in the finished sushi with any manufacturer's machine.
(I tried variously) Rather, I believe that the relationship of trust with the manufacturer is much more  important. TOP was dedicated to providing support for the procurement of things other
than machine purchases. They provided me with many things that exceeded my expectations when I visited Japan.
TOP actually visited and confirmed the kitchen and operation. It is very helpful for me to reset the preparation and operation of food making for my staff and knowing the Japanese original ways for food preparation not only for sushi but also other foods such as Tenpura.
It is easy to control and operate machines if you know what and how you want make sushi and anyone can maximize the production faster if you plan well with TOP.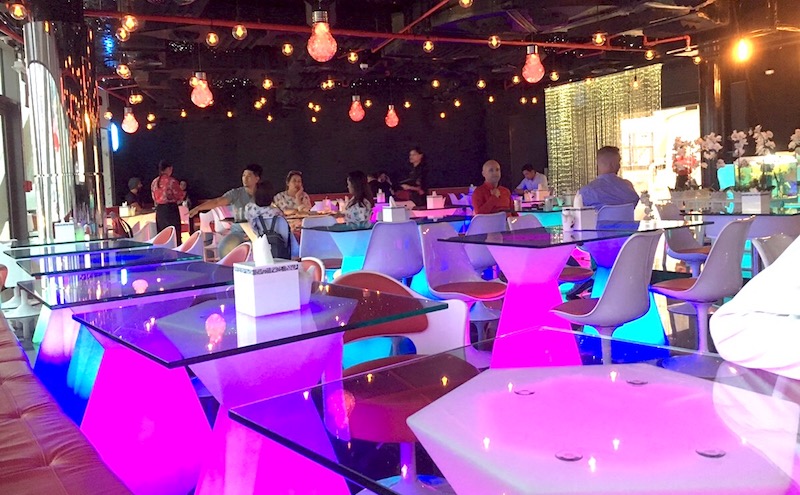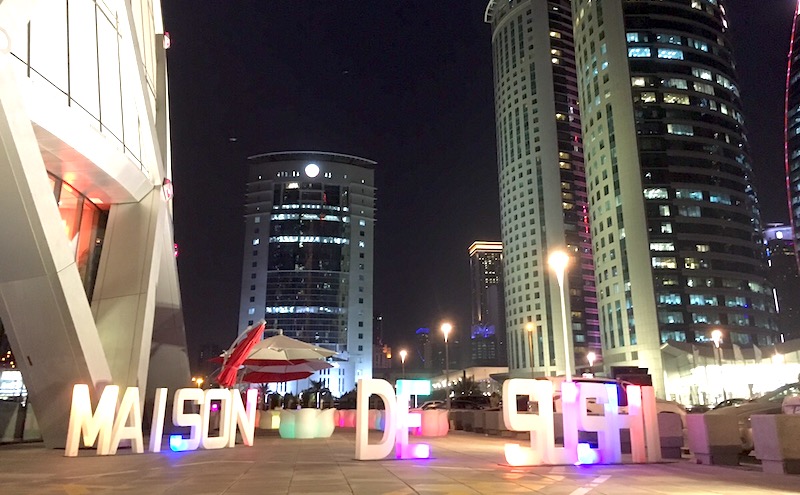 Message from TOP
Delicious and tasty sushi with full of passion
The owner Nael san is a research enthusiast, and he is a passionated person who loves cooking and never stops learning. Very professional restaurant owner.
The employees of Maison de Sushi are multinational, so it is a restaurant with happy smiles, lots of exciting menus, variety of cooking methods, unique interiors and hospitality as well as tasty sushi or cool Japanese foods.
When you make a reservation for somebody's surprise birthday or anniversary, I recommend you to book Maison de Sushi in advance. You will enjoy not only sushi but also Thai food and Indian food or other countries foods.
There are many funs who eat at here several times in a week. We are proud that the TOP sushi machines are involved in the various kinds of menu that come out quickly and beautifully with cool DJ music or live singing.
Nael san also put "Taste of the Mother" into many flavor and surely, you will enjoy the taste of Doha at Maison de Sushi. TOP will always support Nael sans passion anywhere in the world!!
Views of Maison de Sushi
check the facebook of Maison de Sushi:https://www.facebook.com/mdesushi/