Sushi robot is our very best partner.Tasty sushi restaurant in Barcelona, Spain. SUSHIEMON
SUSHIEMON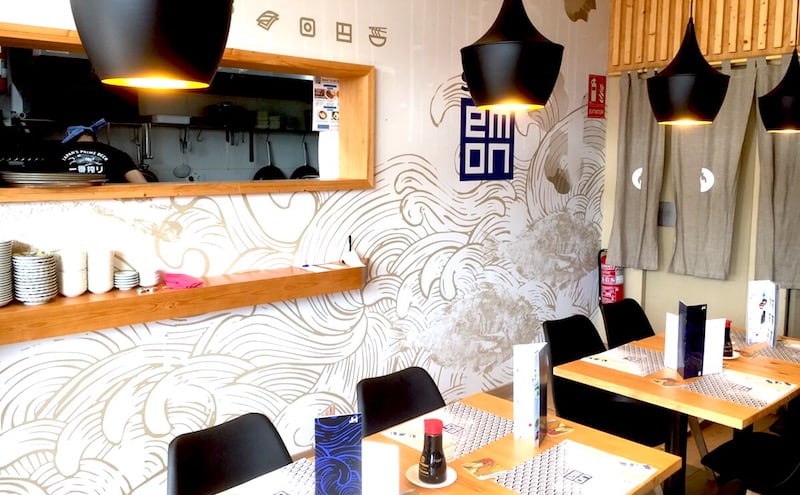 Infomation of Shop
area

Europe

country

Spain

type

restaurant
Feature of SUSHIEMON
What SUSHIEMON is It is a lovely sushi restaurant that locates in the shopping mall of Barcelona. Popularitems are spicy rolls and shrimp fried rolls. Sweets for dessert are provided by Japanese sweet patissier by hand. They offer very high Japanese quality foods in decent good prices.
Why chose TOP sushi machines?
It is easy to operate by dial number setting. Anyone can do it.
Wrapping and rolling sushi by handle controlling system, like "hand-made". It is very adjustable the tightness or softness of rolls.
Owner's voice
Being able to make beautiful sushi fast is very important in developing sushi or Japanese restaurant business in abroad.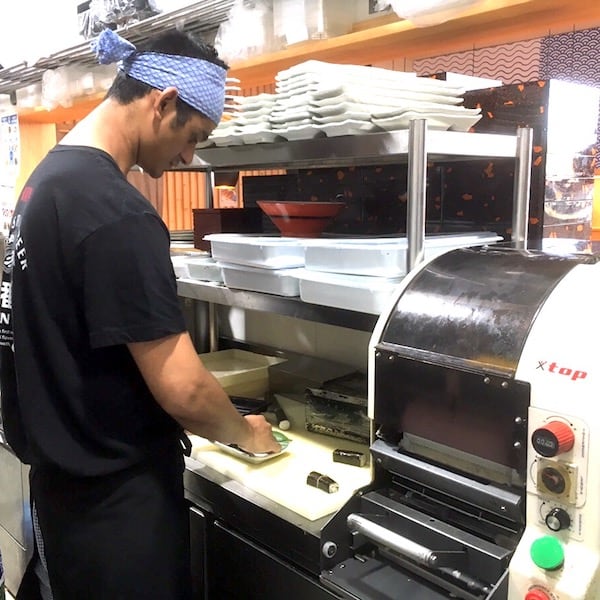 After I opened and set SUSHIEMON, I returned to Japan once. When I was in Tokyo, I saw
sushi machines and worked with them, then I decided to set sushi machines in Barcelona.It was because I thought that being able to make beautiful and hight quality delicious sushi quickly and easily by anyone would be very important and efficient for restaurant business management for both sales and labor control.
Easy operation and daily cleaning, handle rolling system is the way I wanted.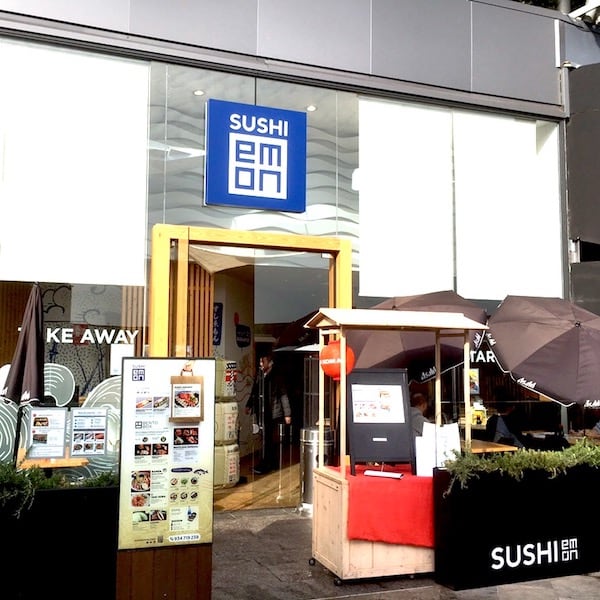 There are two reasons why I chose TOP sushi machine.Firstly, simple and easy operation. Anyone can set the machine by dial numbers. More rice or Less rice by increasing or decreasing numbers.
Secondary, handle rolling system. We can control the tightness or softness of rolls by this system. We have variety of menu so that we need to adjust the softness of each roll as if professional sushi chef does by hands. This rolling system is unique and we can develop the rolls with our own creativity.
Since we relocated the restaurant, we have been growing and developing the business. We also succeeded to be simplified the business by sushi machines.
We cannot run the restaurant without sushi machines, therefore, we required Top to build a even stronger and more powerful machines that will never break !
Message from TOP
Very cozy and great foods, like Japanese modern Izakaya
Mr. Hayashi, the manager of SUSHIEMON has been serving excelent both foods and hospitality of Japanese style. There are classic and modern menu and SUSHIEMON provides tasty foods not only sushi but also other Japanese foods such as tenpura, donburi and noodles.
The operation of sushi making and management of very efficient, however, the preparation is very well orgnized so that the time customers can have here is very counfotable and joyable.
Nigiri of foie gras is very tasty and delicious as well as rolls. We also recommend SUSHIEMON who has not tried sake to drink with Japanese foods yet.
About SUSHIEMON
Official Homepage:http://www.sushiemon.com/