all-you-can-eat style restaurant in Switzerland "Restaurant La Lagune"
Restaurant La Lagune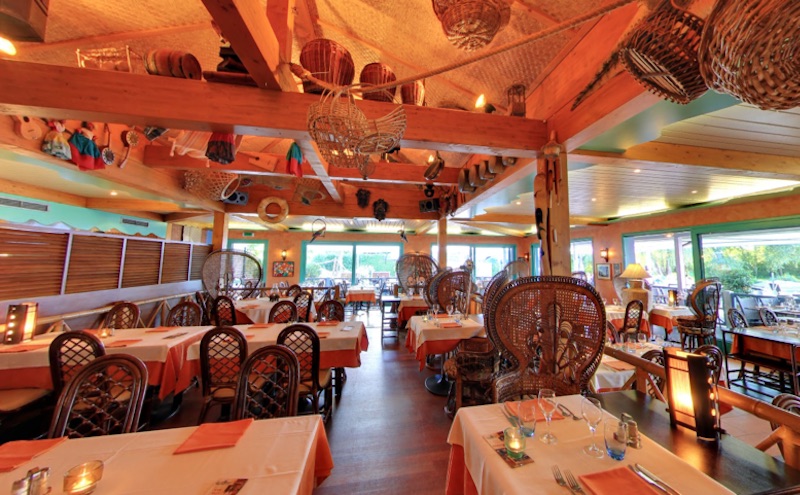 Infomation of Shop
area

Europe

country

Switzerland

type

restaurant
purchased and set machines
KOME-70
FRC-54NC
TSM-S1
TSM-09
TSM-900RSR
TK-2
Rice Container
Trays for nigiri
Trays for roll
Why wanted sushi machine?
Tasks We needed to think
We made sushi at my restaurant by hands, however, I could not make it deliciously so that we used to make small amount of sushi as minor menu.
I let Italian and French chefs for Japanese food preparation, however, it took so much time to prepare so that I had to give up Japanese food and sushi in the end.
During busy summer, I thought that anyone could make delicious sushi with mechanization, but I did not know if I could prepare for 1,000 people.
I went to the top exhibition to London, then I experienced very positive sushi making.
Reasons why chose TOP
Positive and convincing demonstration I wanted.
Self-maintenance system sounded fine for us to take care of machines.
Some advice for making sushi rice and sushi vinegar, traditional methods, seasoning and menu for us.
Hygiene controlling for sushi making by machines.
Owners voice
delicious sushi at an all-you-can-eat style restaurant in Switzerland.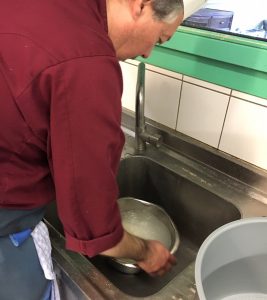 It was a dream project to offer delicious sushi in an all-you-can-eat style at my restaurant, which is crowded with more than 1,000 guests a day during busy season.
Luckily, we met TOP in London and we told them our tasks and then they offered us more than what we wanted.
We got all the supports we wanted, excellent training.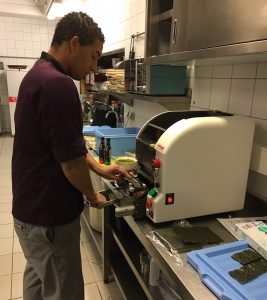 Good advice about preparation of both sushi rice and vinegar, ingredients preparation and sushi presentation.I am very satisfied with the full range of support services from installation of the machine to training. I was surprised because the aftercare was substantial.
Actually, we are launching a new project to expand our business further. Of course, we have already informed the project to the top and they are starting to move. The top is a very reliable partner for me.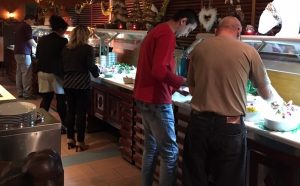 Customers who make a row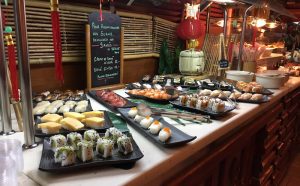 sushi made by TOP sushi machines
Message from us
We also provided various advices for not only for sushi making but also Japanese food preparation.
"We want to make the best sushi at a restaurant with a good view! We want to provide sushi that customers are happy with," said Philip san, the owner who is passionate about sushi business.
This sushi business setting project is for Nico san, the son of Philip san to continue and develop restaurant business in Switzerland.
There were many excellent chefs in the restaurant, and Nico san, who has a wealth of experience in Asian cuisine, was very active in making sushi, so the training went very well and deep.
We have provided support for Nico san to be able to demonstrate and expand his own style to your full potential.
The second phase of this project has been launched and already shared new vision.
Above all, TOP would be happy if full of sushi lovers could enjoy sushi at Restaurant La Lagune any time.
About the shop
Official website (outside site):https://www.la-lagune.net/