The first HANDROLL business in Poland "PANDA HANDROLL"
The first HANDROLL business in Poland PANDA HANDROLL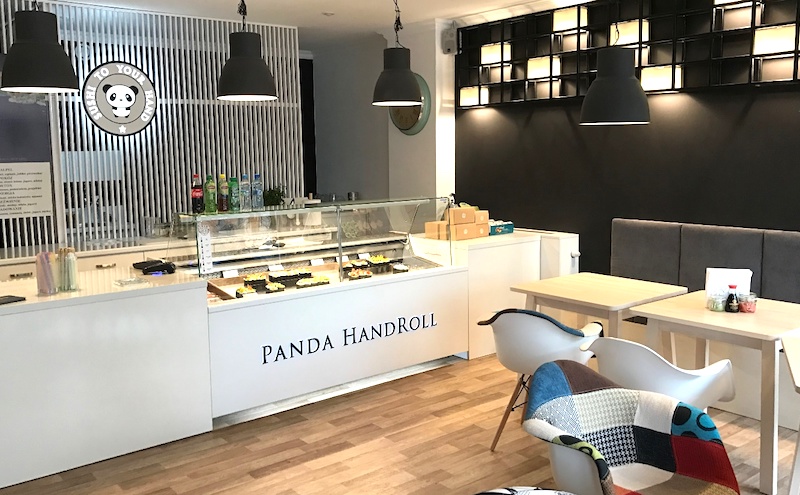 Infomation of Shop
area

Europe

country

Poland

type

to go

number of stores

7 in Warsaw

popular menu

grill salmon roll, roast chicken roll7
voice of owner
Handroll as new sensational fast food in Poland
We found Handroll sushi business as sensational new food business model in Poland when we saw TOP website.
We are the first challenger of Handroll business in Poland. Luckily, we met TOP when TOP was demonstrating and doing the show at EXPO Milano so that we were able to introduce each other.
We ad TOP shared the ideas and TOP understood what we were aiming so that the helped us to set the Handroll sushi kitchen as well as how we can make delicious high quality rolls.
In order to maximize our production of rolls, we set TOP sushi machines and made efficient central kitchen and they also gave us very meaningful training of machine operation, eveloping menu and management of both labor and hygiene control.
TOP sushi machines brought us efficiency of the sushi production and quality control of our production as well as human resource management by machines.
We are very satisfied with the supports they gave us from machine purchasing to setting us our Handroll business and food business research tour in Osaka Japan.
In the future, we would like to expand the Handroll business not only in Poland but also in Europe. We really hope that we can introduce PANDA HANDROLL in Japan one day.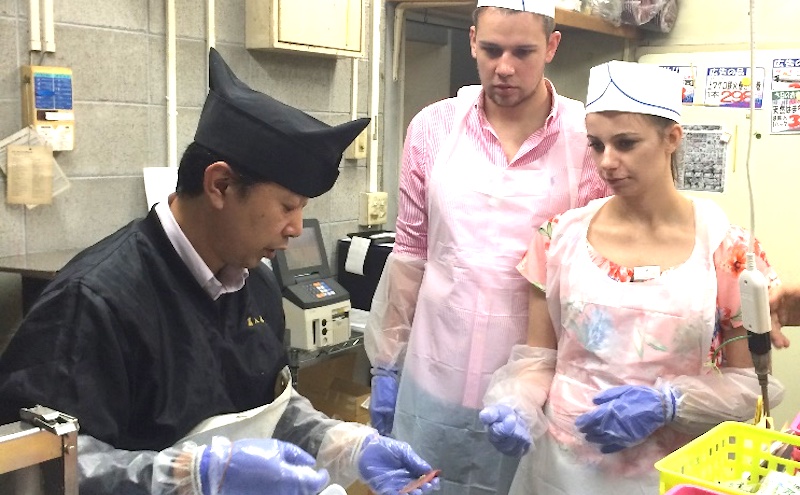 寿司トレーニングを受けるパンダロール代表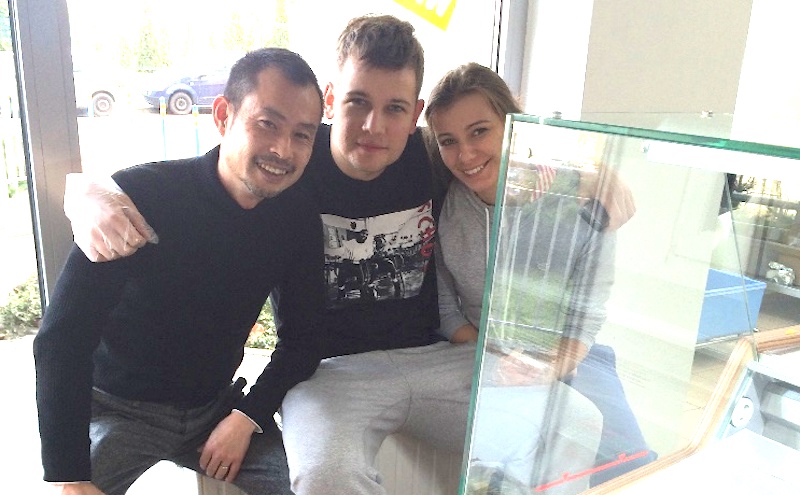 弊社代表玉置とパンダロール代表の二人
Message from TOP
No compromising for PANDA HANDROLL as first Polish Handroll business It was a very rewarding project and we were very pleased to get related to Handroll business setting in Poland first time. Particularly, the development of the menu and the shop designing of PANDA HANDROLL were very unique and fashionable.
Rolls of PANDA are very sensational, however, there is classic style of Japan in taste of flavor. Because of owners of passion and strong interests, they also came to Japan and did lots of research for the business development and expansion in the future. We are looking forward to seeing PANDA HANDROLL everywhere in the world, especially, in Osaka Japan.


About PANDA HANDROLL
Official Homepage:http://www.pandahandroll.pl/en/